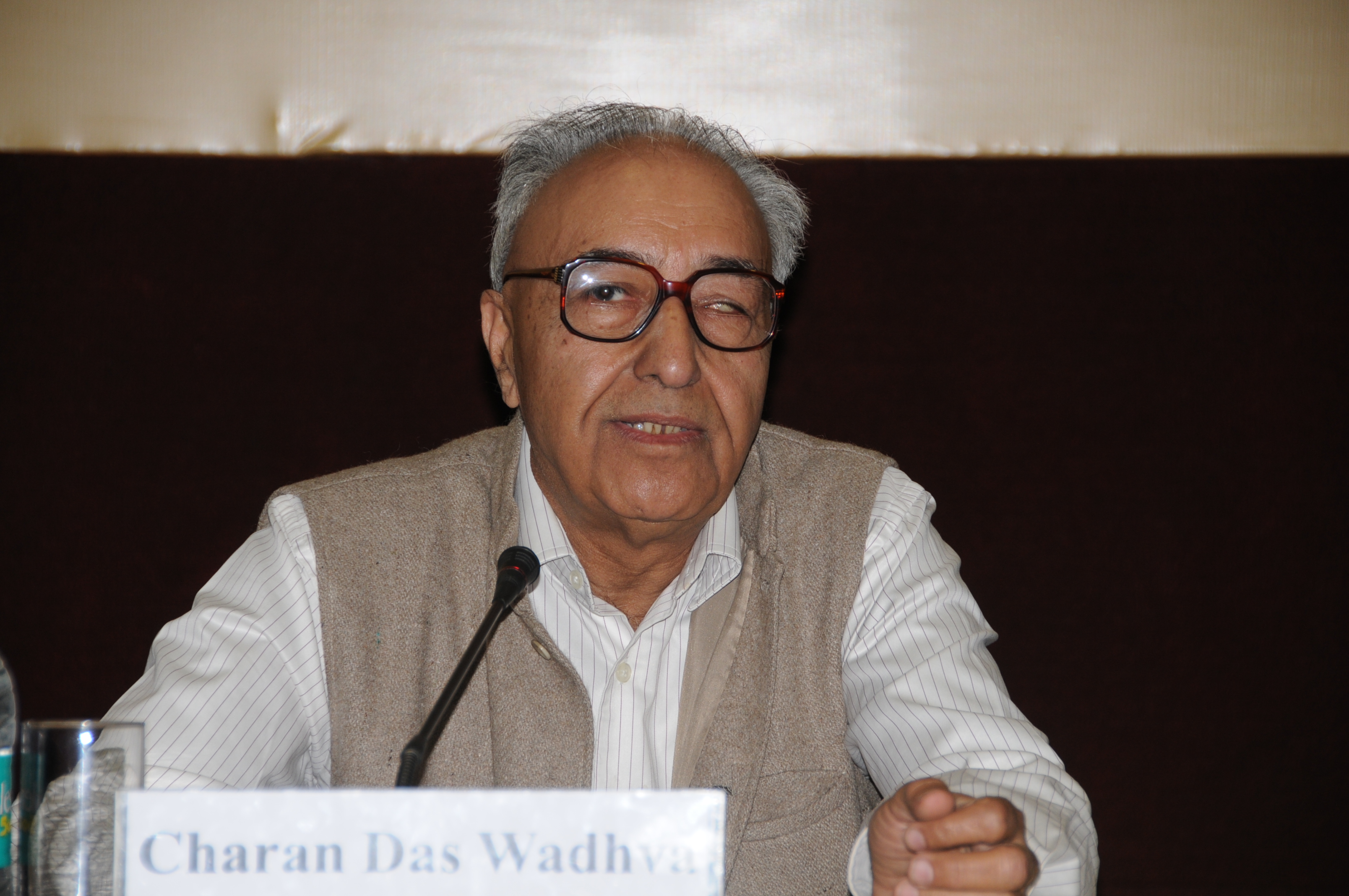 Charan Dass Wadhva
Charan D. Wadhva is former President and Chief Executive and Professor Emeritus/ Research Professor at the Centre for Policy Research (CPR), New Delhi, India. He was in active service at the CPR during 1987-2007. He has been Visiting Professor at the Indian Institute of Management (IIM) at Ahmedabad during 2006-07 and 2007-08. He had served as Professor of Economics and Marketing at the Indian Institute of Management, Ahmedabad during 1970-87. He also held the Reserve Bank of India Chair Professorship in Economics at that Institute. He has also been invited as Guest Faculty at the Management Development Institute, Gurugram (Haryana), the Foreign Service Institute of the Ministry of External Affairs, New Delhi, and several other institutions. He was the first Director and Chief Executive of the Indian Council for Research on International Economic Relations (ICRIER), New Delhi. He served as a Member of the National Security Advisory Board, Government of India during 2002-03 and 2003-04. He has also served/is currently serving on the Governing Boards/Planning Boards/Board of Studies (and constituent bodies) of corporations and educational institutions. These include: Electronics Trade and Technology Development Corporation (A Government of India enterprise); the Indian Institute of Technology, Delhi; Institute of Economic Growth, Delhi; Jawaharlal Nehru University, New Delhi; Jamia Millia Islamia, New Delhi; North East Hill University, Shillong (Meghalaya); Guru Gobind Singh Indraprastha University; Deen Dyal Upadhayay College (University of Delhi); Maharshi Dayanand University, Rohtak (Haryana); and the Centre for Strategic and Simulation Studies of the United Services Institution of India. His industry experience includes serving as Economic Advisor to Bharat Heavy Electricals Limited, a Government of India Undertaking. He has also been consultant to several national (including the Planning Commission of India) and international organisations (of the United Nations including UNCTAD, UNIDO, and UNESCAP). He is also a member of the editorial board of reputed journals including Pacific Affairs published by the University of British Columbia, Canada. He has several books and articles in professional journals to his credit.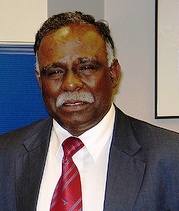 M. Matheswaran
Air Marshal (Retd.) M Matheswaran, AVSM, VM was until recently the Deputy Chief of Integrated Defence Staff (DCIDS) at HQ IDS, responsible for Policy, Perspective Plans and Force Development. He retired on March 31, 2014 after completing 39 years of service with the Indian Air Force. Commissioned as a fighter pilot in 1975, he has held many important command and staff appointments in his 39-year service career. He has extensive experience in Operations, Aerospace Technology, Aerospace Development and Flight Testing, Defence Research and Strategy, Project Management experience in important projects such as the Light Combat Aircraft and Kaveri. This vast experience has enabled him to make an impact on various policy changes through many of his studies to the Air Force and the Ministry of Defence. He has embarked on his second innings as an Independent Consultant in Academic Research and International Affairs as a Strategist, National Security Analyst, and Specialist in Aerospace Power and Strategy. He is currently Advisor (Strategy) to Chairman, HAL.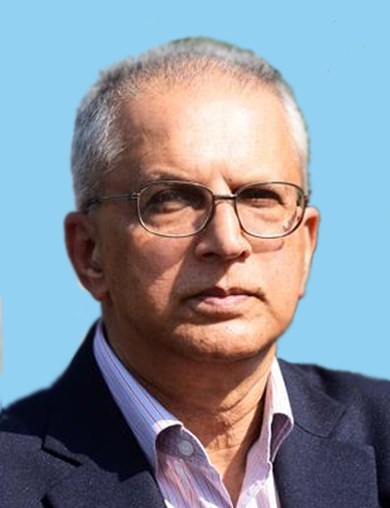 G.K. Pillai
Shri Gopal K. Pillai joined Indian Administrative Service in 1972 and belongs to the Kerala cadre. He has served the Government of Kerala in various capacities including District Collector (Quilon), Special Secretary (Industries), Secretary (Health and Family Welfare) and Principal Secretary to the Chief Minister. He also held important positions in the Union Government. Between 1996 and 2001, he served as Joint Secretary (North East) in the Ministry of Home Affairs. In 2004, he joined the Ministry Commerce and Industry as Additional Secretary and was elevated to the rank of Secretary in 2006. During the tenure of this last role, over 500 Special Economic Zones, as tax exempt export enclave zones, were approved, and are expected to employ around one million people. He was appointed as Officer on Special Duty in the Ministry of Home Affairs on June 11, 2009. Shri Pillai took over as Union Home Secretary on June 30, 2009. He was also concurrently Secretary of the Department of Justice, Ministry of Law & Justice. He retired on June 30, 2011 as Union Home Secretary of India. He is presently a member of the National Security Advisory Board (NSAB) and a Distinguished Fellow at the Institute for Defence Studies and Analyses.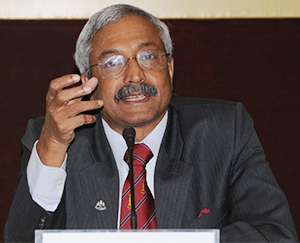 Prakash Menon
Lt. Gen. (Retd.) Dr. Prakash Menon, PVSM, AVSM, VSM is an infantry officer who retired after almost four decades of service. His extensive command operational experience has spanned service as a platoon commander on the Line of Control in Kargil, company commander on the Siachen glacier and command of a Battalion, a Brigade and a Division in counterinsurgency in Central, North and South Kashmir. He was also the Major General General Staff of the army's Northern Command responsible for operations in J&K and the Commandant of the National Defence College, New Delhi. Although he retired in October 2011, he continued in government as the Military Adviser and Secretary to Government of India in the National Security Council Secretariat at New Delhi from 2011 to 2014. Since 2015, he is an Officer on Special Duty at the NSCS. Apart from two post graduate degrees, he has a PhD from Madras University for his thesis "Limited War and Nuclear Deterrence in the Indo-Pak context". He has several published works to his credit and is also one of the co-authors of NonAlignment 2.0. He was Visiting Fellow at the Nanyang Technological Institute, Singapore in 2014. He was appointed by the Union Cabinet as a member of an expert group for the creation of the Indian National Defence University.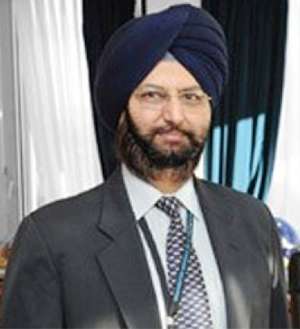 Swashpawan Singh
Swashpawan Singh is Secretary to the Vice President of India since November 2013. As a member of the Indian Foreign Service, he has held a wide range of appointments in the Ministry of External Affairs, New Delhi, and in the Indian Embassies in Kabul, Washington DC, Cairo, and as Consul General in Houston. He served as Director in the Office of the Minister of External Affairs (1990-92), as Joint Secretary on deputation to the Ministry of Defence (1998-2000), and as Joint Secretary, Gulf and HAJ Division (2000-2002). In January 2002, he was appointed as Ambassador of India to Kuwait, which position he held until 2005. As Ambassador in Kuwait, he was part of the team that negotiated the release of the Indian hostages held in Iraq. Between December 2005 and December 2008, he served as Ambassador and Permanent Representative of India to the United Nations Organisations in Geneva. He is a member of the United Services Institution of India, Institute for Defence Studies and Analyses, Indian Council of World Affairs and Association of Indian Diplomats.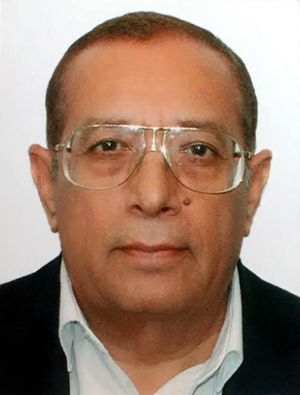 Gulshan Luthra
Gulshan Luthra is a well-known Indian journalist and the Editorial Director of India Strategic.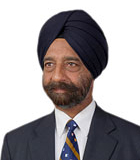 Anup Singh
Vice Admiral (Retd.) Anup Singh, PVSM, AVSM, NM received his commission on July 1, 1973 and served the Indian Navy till 2011. While commanding the Western Fleet in 2006, he had led Operation "Sukoon", the evacuation of Indian and other nationals from war-torn Lebanon. His last assignment in the Navy was that of the Flag Officer Commanding-in-Chief, India's Eastern Naval Command, from where he superannuated in Oct 2011. Vice Admiral Singh is currently occupied with the bilateral dialogue and seminar circuit. His areas of research include Maritime Security, the South and East China Sea Imbroglios, Energy Security (and security of energy at sea), and the Blue Economy. He is a visiting faculty at the National Defence College (NDC), New Delhi, the Defence Services Staff College (DSSC), Wellington, the Foreign Service Institute (FSI), and some other institutions in India. He holds the following assignments with various think tanks:- Member, Executive Council, Institute for Defence Studies and Analyses (IDSA), New Delhi; Member, Armed Forces Historical Research Board, at the United Services Institution of India (USI), New Delhi; Visiting Fellow, Vivekananda International Foundation (VIF), New Delhi; Director (Strategic Studies) and Managing Editor, Society for Indian Ocean Studies (SIOS); Advisor (History), Indian Navy; and, Member, Eminent Persons Group (EPG) on India-Indonesia Relations.