Shamshad A. Khan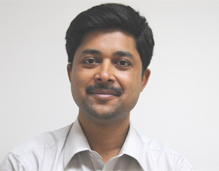 Joined IDSA
June 1, 2009
Expertise
Japan: Re-militarization debate in Japan, Japan's role in international security, Constitution and internal politics, India -Japan relations
Education
PhD, School of International Studies, Jawaharlal Nehru University, New Delhi
Backgrounder
Shamshad Ahmad Khan was Government of Japan's Mombusho Fellow and was affiliated with Waseda University, Tokyo, as research student during his fellowship. He has completed his PhD on "Political debates on amending Japanese Pacifist Constitution" and MPhil on "Japanese Constitution: Relevance of Pacifism in the Post Cold War Period". He also takes keen interest in Pakistan especially its internal politics and analyses Pakistan's Urdu Press.
He is multi-lingual; apart from English, he also knows and speaks Hindi, Urdu, Arabic and Japanese.
He was associated with Radio Japan NHK as a programme monitor and content analyst from February 1998 to March 2007. Prior to joining IDSA, he worked with the Press Trust of India, a premier Indian news agency, as a journalist at its New Delhi office. He was also Visiting Research Fellow at the Hokkaido University, Japan from December 1, 2010 to March 2, 2011.
In 2011, he got Nakasone Award for his contribution to Japanese studies in India.