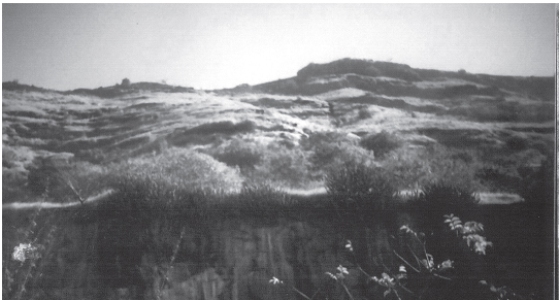 Photo 3: The Abandoned Quarry on Reverse slopes of Pandulina Caves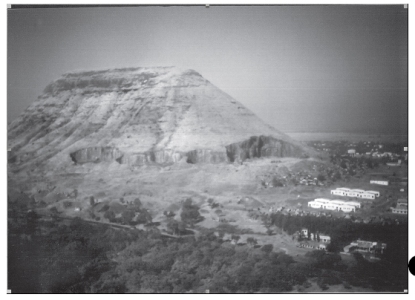 Photo 4: Quarries On the Hill Opposite Pandulina and Growth of Concrete and Industrial Jungle (Bombay-Agra highway in the foreground)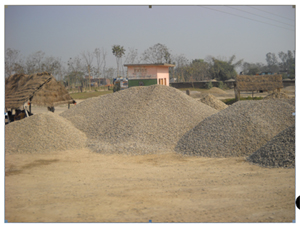 Photo 5: Crushed rocks (Bajri) mined from Nepal near Indo- Nepal Border
It is well known to policy planners that India is urbanising at a rapid pace. During the next three decades, the urban population may constitute half the total. Building material is thus needed. The construction industry is also scooping sand from the rivers and crushing rocks for bajri (photograph 5). This mining, both legal and illegal, has caused extensive damage. The impact of such activities takes a long time to manifest when the river ecology gets destroyed, biodiversity gets lost and the natural cushion or resilience is found wanting during extreme weather events such as flash floods due to abnormal rain.
The challenge is how to get affordable building material without destroying biodiversity and cultural heritage. Japan continues to remain 70 per cent forested since it imports all its needs for timber from other countries. In other words, it transfers environmental degradation to other countries.
The recent Madahv Gadgil led expert committee report has studied the problem of the Western Ghats and has provided recommendations. But the report has been 'securitised' and is not being made available in the public domain. Surely, the report is not an ecological 'Henderson-Brooks' type inquiry (which went into the reasons for the defeat of the Indian Army in the 1962 war with China). One feature that is common to both these reports being kept under wraps is that the issue is ongoing and hence due to sensitivity cannot be made public. While the ongoing border talks with China and defence posturing is a good enough reason for securitisation of the war inquiry report, can environmental and cultural degradation be hidden? The lessons of the war inquiry can be incorporated for improvement, but rocks and sand mined and extracted cannot be recreated.
Currently, most intellectual and policy energies appear to have been focused upon on climate change. The discourse has migrated from mitigation to adaptation. However, the current growth trajectory of the nation is leading to serious environmental and cultural degradation. The issue needs to be placed on priority and a holistic environmental impact assessment needs to be made public. The biggest challenge is of construction and civil engineers and architects. Innovative ways of reuse of material, careful and imaginative extraction policies (which do not scar the cultural heritage) need policy and public attention. There should be a mechanism to steer and control the momentum of the bulldozer like environmental and cultural degradation.